close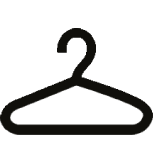 There are no more items in your cart
Our
stores
in vietnam
An ideal communication medium for building the brand's reputation in real life.
Ginkgo T-shirt stores are strategically positioned to reach our target audience: tourists or residents who appreciate what our brand stands for. Our stores send the message that Ginkgo is a brand with a relaxed and dynamic style, thanks to carefully selected comfortable fabrics and graphics that meet the expectations of modern active people. The layout and design of the stores convey this image: style, comfort, high quality, cheerfulness: this is precisely what defines Ginkgo T-shirts. This is what we want our customers to feel and this is how we want them to talk about us.
ginkgo
concept
store
vietnam
This commercial space offers a unique and original mix of different designer and "proudly made in Vietnam" brands.
Ginkgo strives to offer creative and quality products and always respect the efforts of the artisans who create them. We focus on natural, organic and sustainable products to ensure that when you share your memories at home, the design, creativity and high quality reflect the true culture of Vietnam. Ginkgo Concept Store is also happy to act as a developer or springboard for Vietnamese and foreign designers.